We are deeply committed to GIVING BACK to our community. Here is a list of some nonprofits that we are PROUD to serve and RAISE AWARENESS for.
---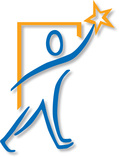 FAMILY PROMISE METROWEST
is a cooperative, interfaith partnership offering hope to homeless families with children through safe transitional shelter, meals, and supportive case management as they seek permanent housing.
---
---

THE CHILDREN'S ROOM
is the leading independent, non-profit organization in Arlington, MA dedicated to creating safe, supportive communities so that no child, teen, or family has to grieve alone.
---
---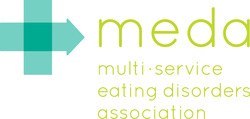 MEDA
is a non-profit organization located in Newton, MA dedicated to the prevention and treatment of eating disorders and disordered eating. MEDA's mission is to prevent the continuing spread of eating disorders through ­educational awareness and early detection. MEDA serves as a support network and resource for clients, loved ones, clinicians, educators and the general public.
---
---
​

ROSIE'S PLACE

was founded in 1974 as the first women's shelter in the United States. Their mission is to provide a safe and nurturing environment to help poor and homeless women maintain their dignity, seek opportunity and find security in their lives. Today, Rosie's Place not only provides meals and shelter but also creates answers for 12,000 women a year through wide-ranging support, housing and education services. Rosie's Place relies solely on the generous support of individuals, foundations and corporations and does not accept any city, state or federal funding.
---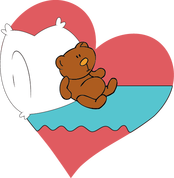 NO EMPTY BEDSIDES offers solutions to parents who wish to stay at their child's hospital bedside but are unable to do so for various personal and financial reasons. Most of the children followed are the ones most vulnerable to long hospital stays that strain their families' resources and abilities to be at their bedside. No Empty Bedsides works directly with the Pediatric Palliative Care team at the Mass General Hospital for Children to locate families in need and offers them appropriate financial solutions.
---
---

CLEVELAND CLINIC FLORIDA,
located in Weston and West Palm Beach, is a not-for-profit, multi-specialty, academic medical center that integrates clinical and hospital care with research and education. Cleveland Clinic Florida has more than 215 physicians with expertise in 40 specialties. The medical campus is fully integrated and includes diagnostic centers, outpatient surgery and a 24-hour emergency department located in the state-of-the-art hospital. Cleveland Clinic Florida is ranked as one of the Top 5 Hospitals in South Florida and is the highest-ranked hospital in Broward County for two years in a row according to U.S. News & World Report's Best Hospitals 2013-2014 metro area rankings.
Cleveland Clinic Florida is an integral part of Cleveland Clinic Ohio, where providing outstanding patient care is based upon the principles of cooperation, compassion and innovation. Physicians at Cleveland Clinic are experts in the treatment of complex conditions that are difficult to diagnose.
---